https://www.youtube.com/watch?v=jnzVO1Yv0c0
About Us
The perfect music for your event, big or small!
From humble beginnings—singing in the choir stalls at Church of the Redeemer in downtown Toronto—to street corners and backroom dives, the Redeemers revive the joy of doo wop close harmony singing. From the golden days of bluesy pre-rock'n'roll R & B to present day pop and top 40, this close harmony vocal group celebrates the sounds pioneered by classic groups like the Orioles, the Drifters, and the Flamingos, honed by The Beatles and Stevie Wonder, and re-imagined by more contemporary acts like the Backstreet Boys, Gnarls Barkley and Pharrell. See a sample of what they cover here.
Learn More
Doo Wop
Blue Moon, Duke of Earl, A Teenager in Love, Earth Angel, One Fine Day and many more…
Pop and Top 40
Crazy (Gnarls Barkley), I Want it That Way, Happy (Pharrell Williams), Valerie (Amy Winehouse) and many more…
Classic Rock
Brown Eyed Girl, Here Comes the Sun, I Got a Woman, Our Prayer (Beach Boys), Teach Your Children (CSNY) and many more…
They can perform a cappella, or with a full band, for your intimate gathering so you can hit the dance floor and shake a tail feather.  With over 500+ performances under their belt, this versatile group can perform as a five piece, quartet, trio, duo, or soloists depending on what your event demands.
Learn More
The Redeemers were a key part of my ceremony and they did not disappoint at all. They were professional, punctual, efficient, kind, amazing sounding, flexible etc. I can go on and on because they were absolutely excellent. I would highly recommend them to anyone getting married.

Stella
Danny and I could not have asked for a better band for our wedding than the Redeemers. They graciously accommodated all our requests, from traditional Jewish songs for our walk-out to the Beatles to all our classic favourites! Everyone at our wedding absolutely loved having the Redeemers there.

Sara and Danny
The Redeemers were SUCH a great addition to our wedding. My grandparents can't stop talking about how much they loved the music, and how much their friends enjoyed it (they were all dancing - it was soo cute!).

Mere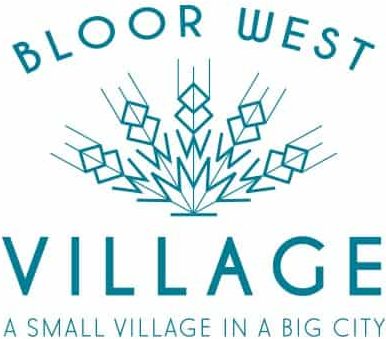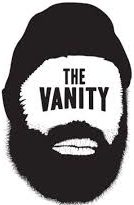 You've got questions? We've got answers.
We do classic doo wop, soul, and contemporary pop, but are also incredibly versatile. See the FAQ page for more info.
Absolutely!  While we mostly do private functions, follow our social accounts for up-to-date public performances, or see the FAQ page for more info.
There are few spots in the GTA where we haven't performed, and we are always happy to work directly with the venue. See the FAQ page for more info.
More FAQs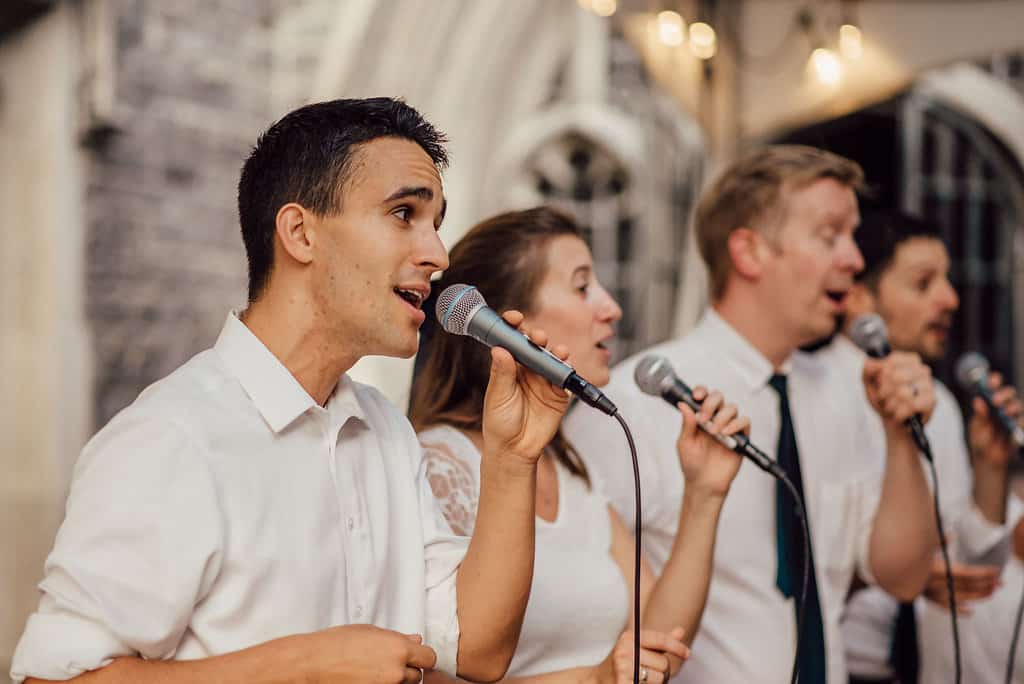 Hearing Is Believing
Are you a solo act that needs backing vocals? Do you have an unusual or obscure piece that needs to be arranged or harmonized? Look no further.
The Redeemers have sung backup for grooms and bridesmaids, from classic jams to the never before heard medleys, for professional singers and aspirational (if unpolished) dreamers.
Weddings, corporate events, you name it!
Perfect music for any occasion